Mawdsleys has over 15 years' experience in the design, supply, installation, professional maintenance and emergency repair of pumping systems from all leading pump manufacturers.
With a comprehensive range of pumping solutions suitable for any sector, we have undertaken an extensive range of projects, from long reach irrigation system installations for professional football clubs to packaged pump installations for community centres.
Our clients include property management companies, owners of agricultural land, professional sports clubs, local councils, universities, quarries, leisure facilities, domestic properties and more.
Why Choose Mawdsleys For Pump Installation?
Over 15 years industry experience with a team of experienced and accredited engineers.
Full equipped electrical workshop allowing us to make repairs in-house.
Nationwide coverage.
24/7 365 emergency callout attendance.
One contractor throughout the entire installation keeps costs and turnaround time down.
Tailored service contracts available including periodic maintenance visits and priority call out attendance.
Pumping system manufacturer and installation to meet your individual requirements and budget.
"Bristol Rovers Football Club are delighted to be associated with Mawdsleys BER Ltd. With the assistance of the Sales Director, all dealings with the company have been dealt with in a prompt and professional manner."

Testimonial for an LRI installation at Bristol Rovers FC. Ian Hotlby, Stadium Manager.
Pump Commissioning
Following installation, we offer a complete pump commissioning service to ensure that your pump operates in a safe and efficient manner post-installation, giving you maximum return on your investment and reducing the risk of unexpected breakdown. Our commissioning service includes:
Complete check of the installation
Control equipment checks
Electrical checks
Performance check
Start up checks and report
Checks undertaken against pump manufacturer guidelines
Benchmarking to allow for ongoing services
Checks to ensure efficiency is being met
After the site visit, we provide a full report on the overall safety and performance of the installation, with advice on any required upgrades which can be staged to meet budgets and tied in with a pump service contracts with Mawdsleys.
When choosing Mawdsleys Pumps to commission your system, you benefit from a team of qualified engineers operating from our fully equipped workshop, with one point of contact throughout the whole project to ensure time frames are met.
If you've recently had a pump installed and would like it commissioned by an independent expert, we can help – give us a call today on 0117 954 8030.
Pump Equipment and Systems We Specialise In
Some of the types of pump we can install and commission include:
---
Borehole pumps are often found in construction, mining and agricultural environments. Boreholes are often used to extract petroleum, water, or other types of natural gas from below the ground.
They can also be used to extract water for irrigation, dust suppression and can also be used to deliver pressurised water to domestic properties.
---
Booster pumps increase the water pressure of a property, they are often used to increase pressure in commercial buildings such as apartment buildings but can also be installed for the same purpose at domestic sites.
Pictured is the DAB e.sybox booster pump, a popular booster pump for domestic and small commercial properties.
---
Our long reach irrigation systems are particularly popular with groundsman of professional sports clubs, they can also be used as a dewatering system in quarries and mining sites.
An LRI system allows for quick and effective watering of an area on a standard mains system through the use of a 12-volt battery; even on a low-pressure water supply.
---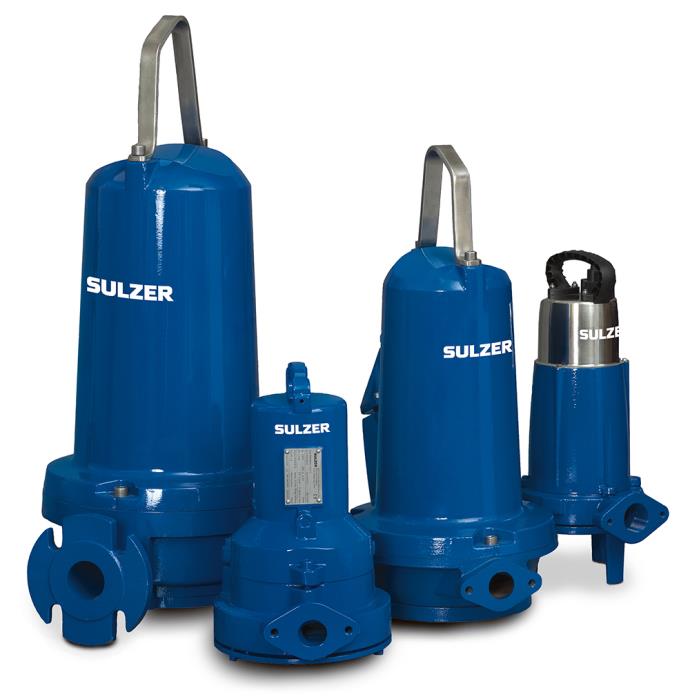 Submersible pumps contain a watertight motor, allowing the system to be completely submerged in water. this placement helps pump fluid more efficiently than above ground pumps.
At Mawdsleys, we have the capability and experience to work with all types of submersible pump including sewage pumps, storm water pumps, flood pumps and basement pumps. Mawdsleys can recommend the correct pump based on your system requirements and budget.
We have experience working with systems from all leading submersible pump makes and models, for example, the ABS Piranha Grinder Pump from Sulzer, an ideal wastewater solution for commercial and domestic premises thanks to its powerful shredding system.
---
For a complete summary of all the pumping systems we can supply and maintain, see our dedicated pumping systems page.
Talk To The Experts
Mawdsleys oversee the supply, installation and ongoing routine maintenance of pumping systems for clients nationwide, with a 24/7 emergency callout service available in the event of a breakdown.
If you need a pumping specialist for the installation of any pumping system at your property, talk to Mawdsleys today on Bristol: 0117 954 8030.